Gastonia Scout Shop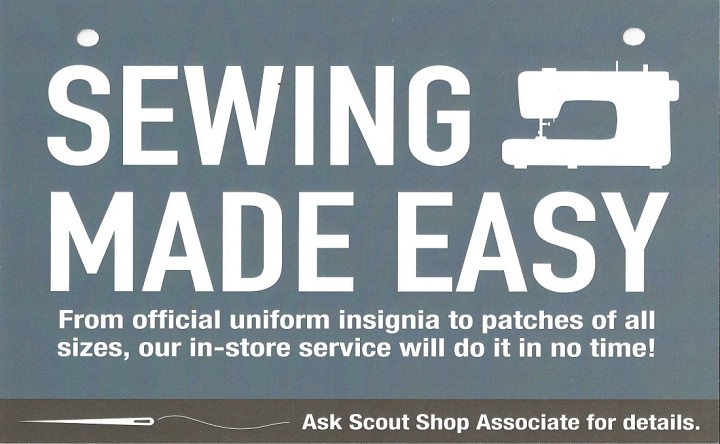 1222 East Franklin Blvd.
Gastonia, NC 28054
Phone:704-854-4062
Welcome to the Gastonia Scout Shop!
With the Gastonia Scout Shop serving all your Scouting needs, gearing up for your next adventure has never been easier. We offer a full line of Scouting apparel, awards and accessories as well as great assortment of craft and gift items. We also carry some of the biggest brand names in the camping and outdoor industry including Kelty, Eureka, Silva & ENO just to name a few.
Like us on Facebook to stay up to date on new merchandise and Specials.
We look forward to seeing you soon.
ATTENTION ATTENTION ATTENTION!
Your friendly neighborhood Gastonia Scout Shop is pleased to announce that beginning Thursday, September 5th, we will have extended hours for your shopping convenience! Our new hours will be:
Mondays: 9:30am - 7pm*
Tuesdays: 9:30am - 6pm
Wednesdays: 9:30am - 6pm
Thursdays: 9:30am - 7pm*
Fridays: 9:30am - 7pm*
Saturdays: 10:00am - 4pm*
Please NOTE that these new hours are for the months of September and October ONLY!!!
Girls Cub Scout Uniform Sheet- Check out Girl Uniforms