Jamboree Patch Orders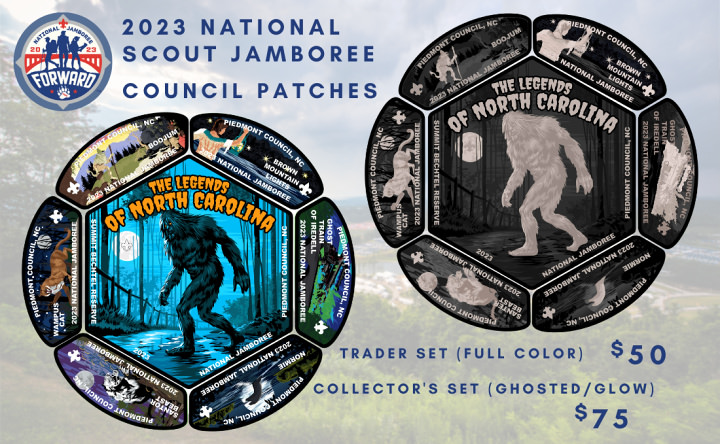 The Piedmont Council's 2023 National Jamboree Patches highlight the cryptids and legends surrounding Appalachia and the Piedmont region of North Carolina. Be one of the lucky few to catch sight of Bigfoot today!
2023 Patch Pricing
Patches not sold separately. Purchased patches will be shipped June 12, 2023.
$10 Bigfoot Pocket Dangle

Center Patch Laser Cut of Bigfoot w/ Button Loop

$50 Trader Set (Full Color)

Bigfoot Center Patch
Brown Mountain Lights Shoulder Patch
Ghost Train of Iredell Shoulder Patch
Lake Norman Monster Shoulder Patch
Santer Beast Shoulder Patch
Wampus Cat Shoulder Patch
Boojum Shoulder Patch

$75 Collector's Set (Ghosted w/ Glow Thread)