Cub Scout Shooting Sports Day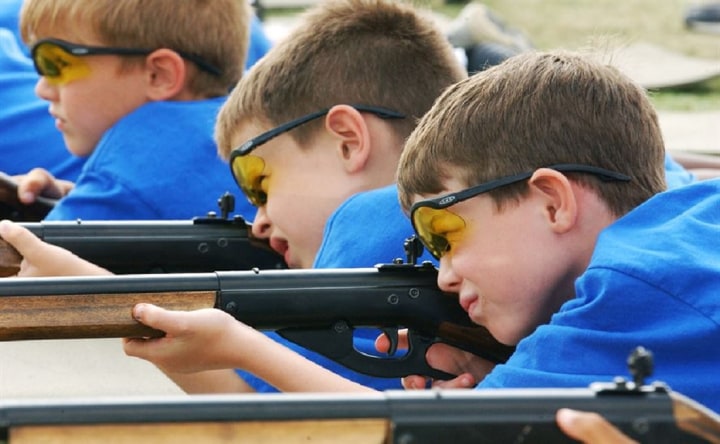 The annual Cub Scout Shooting Sports day offers an opportunity to give your cub scouts, other than Day Camp,a chance to earn the BB and Archery Rank-Level Patch awarded at Pack Meetings. Cub Scout Range are Tigers up to Webelos.
You move from station to station in 30-minute time increments. It will take a group 1 1/2 hours to go through the 3 stations in order to complete all of the shooting sports level 1 requirements' in both BB & Archery disciplines from start to finish on the range. After their range time is done or before they are due to be on the range, they may fish or explore at Cub Camp only.
Range Times:
BB & Archery: 12:30 and 2:00 p.m. (MAX 80 CUBS EACH HOUR)
Please arrive and check in at least 15 minutes before you are scheduled to begin.
NO MEALS PROVIDED. BRING A PICNIC FOR THE FAMILY or EAT BEFORE YOU COME. LAKE IS OPEN TO FISH, BRING YOUR OWN EQUIPMENT AND NO LICENSE REQUIRED, JUST CATCH AND RELEASE.
COST: $10.00 PER SCOUT FOR BOTH RANGES
LOCATION: CUB CAMP, PIEDMONT SCOUT RESERVATION