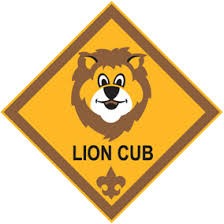 The Piedmont Council, Boy Scouts of America is excited to announce that we have been selected to participate in the expansion of the Lion Cub Pilot program for the 2016/2017 school year. Click Here for More Information.
Lion Cub Coordinator Mandatory Training Dates Set
The Piedmont Council is glad to announce the following Lion Cub Coordinator Training Dates.
July 28, 2016 – Scout Service Center – Gastonia, NC 7:00pm
August 4, 2016 – Conover United Methodist Church – Conover, NC 7:00pm
August 9, 2016 – First United Methodist Church – Lincolnton, NC 7:00pm
As set by the National Office of the Boy Scouts of America, each Pack that plans on offering the Lion's program MUST complete the application process and be approved by the local council. Each Pack MUST provide a Lion Cub Coordinator and every Lion Cub Coordinator MUST complete the MANDATORY training by attending one of the dates above. If you have questions regarding the Lion Cub Program, please contact your local District Executive for more information.